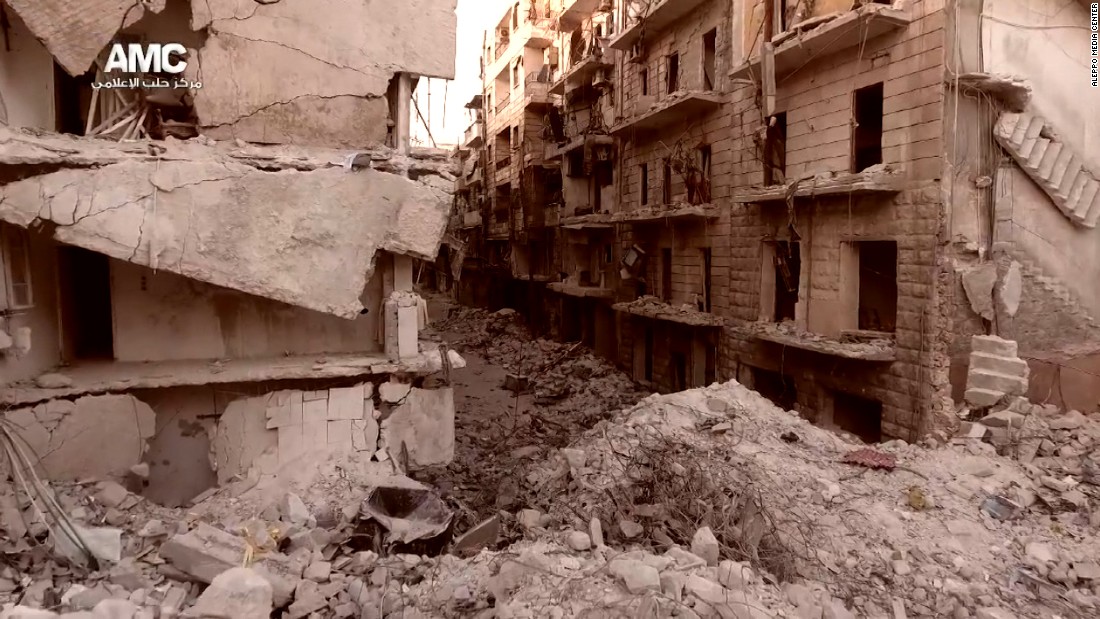 (CNN)Hours after airstrikes killed 20 members of the same family — including nine children — in Aleppo, Russia announced it will temporarily stop airstrikes on the rebel-held eastern part of the city.
Gen. Sergey Rudskoy announced airstrikes will stop for eight hours Thursday, starting at 8 a.m.
He also urged rebels to leave the city via two corridors to Idlib.
"These same corridors can be used to evacuate the sick and wounded," Rudskoy — the chief of the main operations department of the Russian General Staff — said, according to Russian state-run media. "Six corridors will be opened for the passage of civilians."
Since Sunday, airstrikes have killed at least 45 people in two neighborhoods in Aleppo, the AMC said.
The death toll continued to climb after Moscow
vetoed
a United Nations Security Council resolution Saturday to stop the bombing in Aleppo and allow access for humanitarian aid.
As the strikes have continued, Western powers accused Syrian President Bashar al-Assad and his supporters of war crimes.
Both the United States and United Kingdom have
mulled
potential economic sanctions against Syria and Russia due to the Aleppo crisis.
Read more: http://edition.cnn.com/